Packages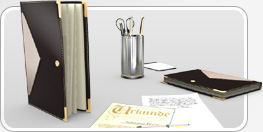 The Bookkeeper is our basic business software that is ideal for small businesses, sole proprietors and freelance clients. Starting at only $9.95/month, you no longer have to worry about whether or not you are doing something right with your business.
What is the Book Keeper?
With a basic knowledge in accounting, the Bookkeeper software was generated primarily to make your business program turn into like any other ordinary task.
Our Bookkeeper software becomes your managerial support working diligently on your day-to-day operations by making sure that all business transactions are done correctly while meticulously providing accurate financial reports to you.
At $9.95 per month, our Bookkeeper software can provide you with a unique and specialized accounting and payroll services without the high cost of employing an accountant or a bookkeeper on a regular basis.
By clicking through the different categories that are properly recorded, the Bookkeeper helps you save time and money. These reports can help you identify ways to improve your profitability and apply cost savings.
No more additional costs like annual leave, paid working public holidays, sick leave, benefits, and other employee's compensation. As a result the impact on your cash flow can lead to savings, more focus on the business and less stress on the numbers.
Customized Systems:
Water Stations – "Call for a Price Quote"
Running a small business operation like a water station is considered one of the most bankable trades in the Philippines. It can be operated from your home or a small rented place or a lot adjacent to another building or enterprise. With a small amount of money, a water station business can cater to as little as 100 to as many as 1,000 five gallons of water containers a day.
With careful research and a meticulous eye for every item and detail needed to run the operation, Simpler Books has customized the program to measure up to the prerequisites and essentials of the business which requires hard work, patience and the ability to sell the product.
Upon developing the software product, Simpler Books has taken into account all problematic gaps that can be detected during the operation in order to avoid substantial losses or worse, total closure of the business.
Here are the major issues:
Bottle Inventory Tracking
Water Systems Loss (another component of potential problems)
Pilferage
Undocumented Sales
Simpler Books handles all of these issues. Results of critical interviews with experienced water refilling station owners, water station staff or delivery boys prompted Simper Books to diligently search for solutions to help simplify water refilling station business procedures.
Simpler Books will be the first and only online water station business software in the Philippines and in Asia. With very cost effective solutions for water refilling station business owners.
Other Features
Show and evaluate the monthly cost of repairs, improvements or refills for equipment, vehicles, chemicals, filters, refilling machines, fuel and all other requirements for the water refilling station business.


With the utilization of an accurate water meter, monitoring the water refills will be made easier through the readings encoded which will assist in determining just about the exact number of containers filled and delivered each day. Should there be any discrepancy, the staff or employee in attendance will be accountable.


Evaluate sales trends from previous days, months or years.


Thousands of pesos have been poured into the business serving as a valid reason to create an online system to protect the investment on the building, water station equipment, and containers.