Simply Us
When you own a business, whatever kind it may be, the last thing you want to do is to spend countless of hours in any mundane accounting task that needs to be accomplished. Whether or not you can afford an accountant, the time one spends in growing their business is notably curtailed because of the need to track their inventory, expenses, profits or even taxes.
Simpler Books is the answer.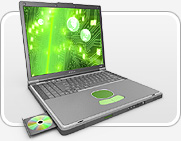 As businessmen, just like you, we have struggled with a myriad of complexities concerning financial transactions, budgeting and estimating costs, tax payments and other matters. With too much time and effort invested on piecing together different solutions, we created a product to make things more simple, a tool that is straightforward, user-friendly and enjoyable.
Simpler Books is a business software designed to help you manage numerous aspects of your business transactions, taking away difficulties and complex tasks while setting up a company in the simplest way possible.
From service-oriented businesses, to managing inventory, employees, payroll and even limited tools used in micro-sized businesses, Simpler Books will customize these solutions for you until it finds the most suitable program for your company's unique needs.
For first time and experienced users, Simpler Books makes it quick and easy from calculating rough estimates, to invoicing, accepting payments or even keeping track of your finances.
Not large enough to have an in-house bookkeeper?
Don't want to become an accountant?
Simpler Books is the answer.
No need to hire.
No need to train.
No more daily management.
Leave the responsibility with us while you focus on growing your business.
Simpler Books is your answer.
About Your Team


The Design and Development Team

Composed of highly skilled staff with more than 20 years of experience in the industry.
Lead Project Manager
System Programmers
System Administrator
Graphics Artist

Training and Implementation Team

Composed of highly skilled trainers and documenters to implement and train your staff on the system.
Program Team Manager
System Trainers
Assistant System Programmer

Marketing Team

Composed of aggressive and highly motivated staff that have proven themselves in years of web and traditional marketing.
National Marketing Manager
Provincial Sales Force