How It Works
Food for thought ...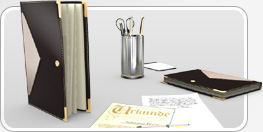 Invoices are different from receipts. Both Invoices and receipts are ways of tracking purchases of goods and services. In general the content of the invoices can be similar to that of receipts including tracking the amount of the sale, calculating sales tax owed and calculating any discounts applied to the purchase. Invoices differ from receipts in that invoices serve to notify customers of payments owed, whereas receipts serve as proof of completed payment.
Within Simpler Books, you will see tabs for invoice, voucher, cashier, purchases, journals and reports. Each tab will give you a breakdown of the category.


Journals and Reports

When someone will purchase, it doesn't mean you receive the stock. You receive the stock when it comes in.

From one warehouse to another or from one branch to another or from the warehouse to the delivery van.

Cash receipts journal - Is the journal which records cash payments received by your company.

This is where you add customers.

Purchase Returns

Returns outwards (purchase returns) – Refers to those items purchased on credit from a vendor and returned to that supplier for some specific reason for which a refund must be given. In accounting these are considered a contra expense account.

Returns inwards (sales returns) – Refers to those are items sold on credit by a firm to a customer and then returned for to the firm because of a specific reason and the customer needs to be refunded for.  In accounting these are considered a contra revenue account.

Adjustment -  may be either: 1. an decrease or increase to an account resulting from using adjusting entries. Or 2. may also refer to when an account balance is changed due to some event, e.g., adjustment of an account due to the return of merchandise for credit.

Purchase Order

A purchase order (PO) is a commercial document issued by a buyer to a seller, indicating types, quantities, and agreed prices for products or services the seller will provide to the buyer. Sending a purchase order to a supplier constitutes a legal offer to buy products or services. Acceptance of a purchase order by a seller usually forms a one-off contract between the buyer and seller, so no contract exists until the purchase order is accepted.

Purchase order - The written authorisation for a vendor to supply goods or services at a specified price over a specified time period.

Disbursement

Disbursement - Is used to mean the paying of money in order satisfy an expense or debt.

Invoice

An invoice or bill is a commercial document issued by a seller to the buyer, indicating the products, quantities, and agreed prices for products or services the seller has provided the buyer. An invoice indicates the buyer must pay the seller, according to the payment terms. The buyer has a maximum amount of days to pay these goods and are sometimes offered a discount if paid before.

From the point of view of a seller, an invoice is a sales invoice. From the point of view of a buyer, an invoice is a purchase invoice. The document indicates the buyer and seller, but the term invoice indicates money is owed or owing. In English, the context of the term invoice is usually used to clarify its meaning, such as \"We sent them an invoice\" (they owe us money) or \"We received an invoice from them\" (we owe them money).

Invoice - A term describing an original document either issued by a business for the sale of goods on credit (a sales invoice) or received by the business for goods bought (a purchase invoice).
With easy-to-read highly user-friendly reports you can view your total sales or loss, as well as your collectibles and expenses that are broken down and viewed in 2 ways:
Category, Customer, and Vendor
Monthly, Quarterly and Yearly
You can view your business from various angles.